A positive coaching experience is a partnership
The coaching partnerships I create with my clients helps them to find solutions and clarity while unlocking their greatest potential. The pragmatic, confidential, intuitive and solution-focused approaches, and natural collaborative abilities I bring with me as a coach, support my clients and allow them to find greater professional and personal fulfillment in their lives.
My coaching interests and specialties include working with individuals on:
Executive Leadership
Career Transitions & Transformation
Behavioral Changes
Networking & Relationship Building
Work-Life Balance
Stress Management
After two decades of successful consulting and coaching partnerships with individuals in the financial, angel investor, communication, development and educational sectors, my move to a full-time executive coaching practice is a natural transition for me and aligns perfectly with my values.
In the media
Leslie on Business Talk Radio
My background
My career began as an assistant account executive at Burson-Marsteller managing corporate clients that included: Du Pont, General Electric and Owens Corning Fiberglass.
After a few years with Burson-Marsteller, I moved to Ruder Finn where I led First Brand Corporation's image through media relations and issues management as an account executive.
Upon relocating to Chicago, I become Director of Fundraising for Personal PAC and left that position to create, execute, review and manage communication/management strategies for angel investments and privately-held business entities. My B.A. is in Public Relations from New England College and my M.S. degree with a specialization in Corporate Communications from Boston University.
Today, my passion is to coach executives to lead others and to reach their highest potential.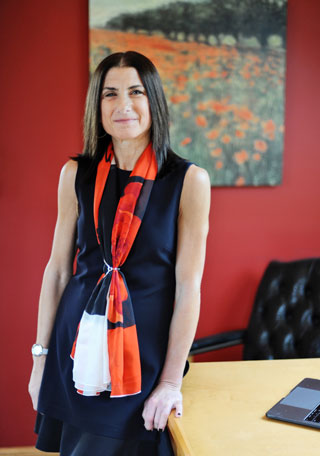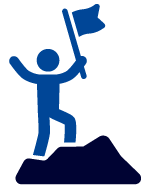 Let's chat about your goals. During our initial conversation, we will discuss where you are, where you want to go, and how I can get you there. Plan on a 20 minute discussion. Please fill out this survey.
Leslie Monieson is a certified professional executive coach that helps you achieve more, shift your mindset, and create new pathways to success.